Business As Mission is more than a conference.
It will bring together entrepreneurs, investors, business professionals, students and passionate individuals from all over the world, connected by a common cause to create, invest and build businesses with kingdom impact.
Social Impact Investment
Business As Mission connects, engages, and inspires business leaders, who share a common goal of implementing business solutions to help bring people out of poverty and build a sustainable future through economic and social development.
Transformational Business
Our panel will be looking at what it means to be transformational in their own businesses by sharing their experiences of kingdom impact and positive change in the community.
Mentorship/Eagle's Nest
The Eagles Nest will provide opportunities for you to participate in the success of small businesses locally and internationally. This could be through a financial donation, professional expertise, coaching, networking, or any other way that helps develop sustainable business solutions.
Gloria Nelund
TriLinc Global Impact Fund – Chairman | CEO
Gloria founded TriLinc Global in 2008 after a rewarding career in the international asset management industry. She has more than 30 years of experience in executive management of multi-billion dollar financial institutions including former CEO of US Private Wealth Division of Deutsche Bank and former President and CEO of Bank of America Capital Management. She is an active guest speaker and guest lecturer on Impact Investing at conferences and top business schools, including Columbia, Georgetown, Wheat, Kellogg, Stanford and MIT.
David Boyd
Newdea Inc. – VP Government Relations
David brings lifelong experience from humanitarian, academic, business and government sectors in service of emerging leaders and developing nation governments. As the former Chancellor for The University of the Nations, he consulted throughout Asia and the Pacific on organizational and leadership development. Since 2014, David has been with Newdea Inc, doing business in over 130 countries partnering with governments in transition from aid dependency to a convergence model of sustainable economic development.
Mats Tunehag
Chairman – Business As Mission Global
Mats is a speaker, writer and consultant from Sweden. He has worked in more than half the countries of the world, and for over 20 years he has had a special focus on developing the Business as Mission (BAM) concept, forging national, regional and global strategic alliances. In 2002, Mats initiated and co-led the first global think tank on BAM and evolved it to over 30 national, regional and international working groups. Mats also serves part-time with a global investment fund based on Christian values that helps SMEs to grow in size and holistic impact in the Arab world and Asia, by providing financial, intellectual and human capital.
Santa J. Ono PhD FRSC FCAHS
President & Vice-Chancellor – University of British Columbia
Dr. Ono is the 15th President & Vice-Chancellor of the University of British Columbia. Prior to his appointment as President and Vice-Chancellor of UBC, Dr. Ono served as the 28th President of the University of Cincinnati and Senior Vice-Provost and Deputy to the Provost at Emory University. A molecular immunologist educated at the University of Chicago and McGill, Dr. Ono has taught at Johns Hopkins, Harvard University and University College London. He has advised national and regional governments on higher education and mental health. He has also advised companies such as GSK, Johnson & Johnson, Merck and Novartis on R&D.
Join Us
This event is a chance for you to network with like-minded people, share ideas, knowledge and collaborate, helping you transform the way you think about how to do business for kingdom impact.
Mentor/Mentee
Get access to industry experts across all areas of business and have the opportunity to learn from them as they share their tips and advice in a virtual break-out room setting.
Panel Discussion
Hear from a panel of distinguished guest speakers share their varying perspectives on what is Business as Mission, Kingdom and Social Impact?  How is it measured? How is it applicable in our own lives and how can we help?
Panel Discussion
Hear from a panel of distinguished guest speakers share their varying perspectives on what is Business as Mission, Kingdom and Social Impact?  How is it measured? How is it applicable in our own lives and how can we help?
update from bam vancouver 2018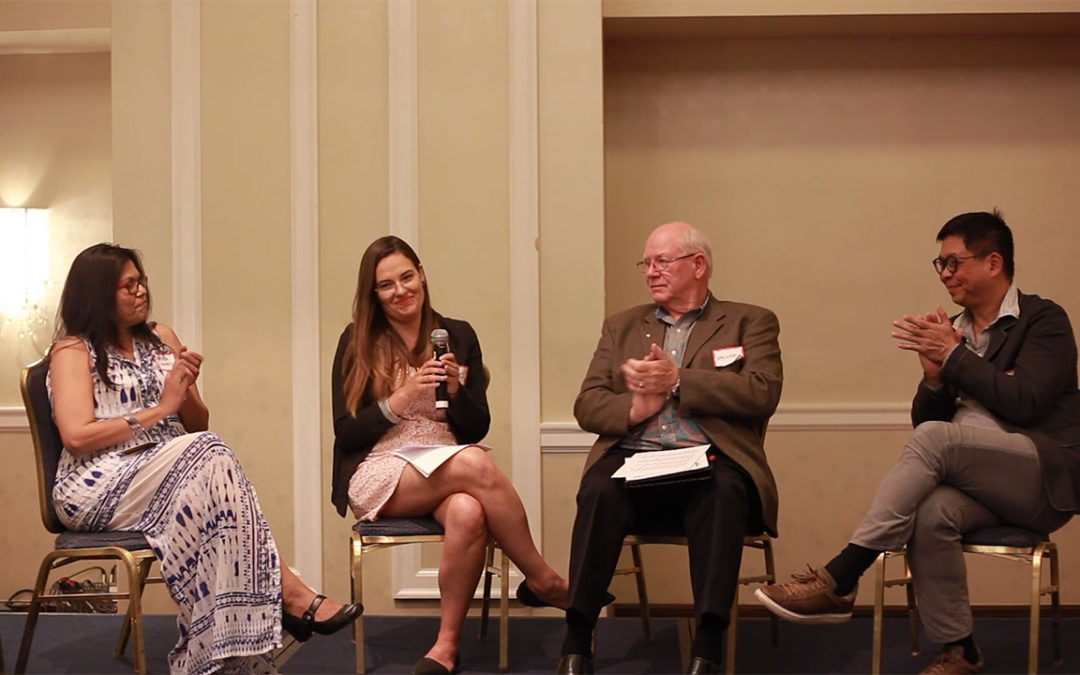 Three entrepreneurs from India, Africa, and Central Asia presented their pitch to our panel of donor-investors at our Eagles nest (shark tank like event) and the winner was Decent who received $13000 to scale up his school in Malawi. There were no losers as the Snack...
read more